A cooperation agreement signed with representatives of the Japan Atomic Energy Agency provides for participation in designing and constructing an experimental reactor using HTGR technology. The new reactor is to be built at the National Center for Nuclear Research laboratory at Świerk near Warsaw. In Poland, this place has for years been associated with Poland's first (and so far only) operating nuclear reactor – built in 1974 and fondly called "Maria" (after Maria Skłodowska-Curie, the legendary Polish scientist).
The word "design" is key to understanding how important this collaboration is to Poland's fledgling nuclear power industry, as such reactors in this technology are not yet commercially available anywhere in the world and simply cannot be bought. Instead, they are, according to the experts of many international organizations, the future of nuclear power. And what follows is a huge opportunity for Polish science and economy.
High-Temperature Gas-Cooled Reactor (HTRG)
The first tests with HTRG-type devices were conducted back in the 1960s. Several research reactors exist today, but no reactor design has been developed enough to be ready for use on an industrial scale. Polish scientists, with the support of Japanese specialists, intend to change this. Interestingly, HTGR technology is not protected by patents.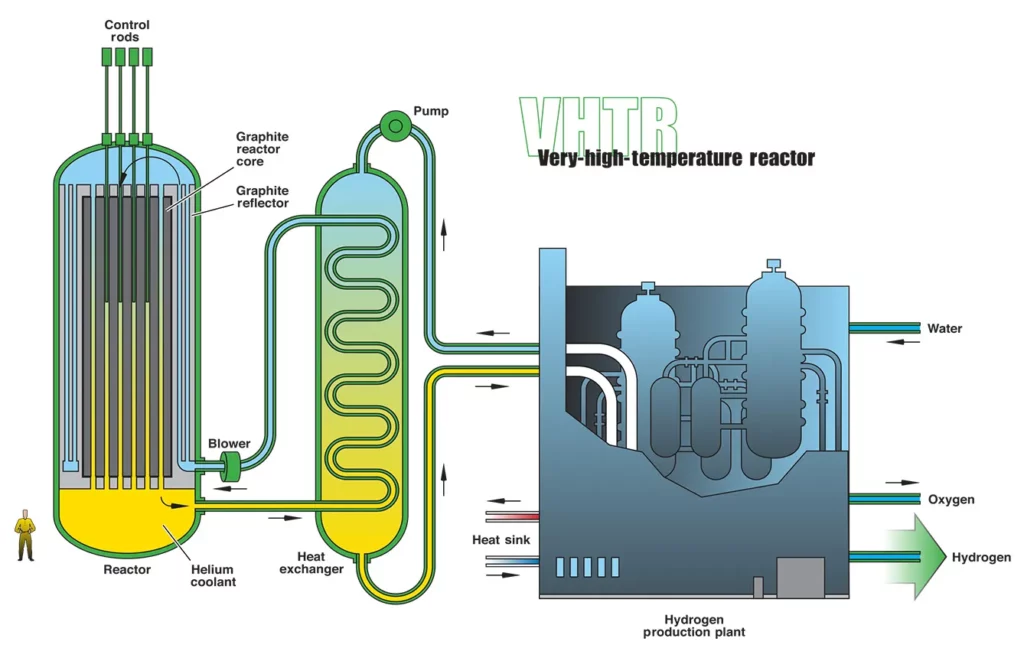 A developed high-temperature reactor technology would find application in industry, especially the chemical industry, as a source of heat required for production processes. Such a reactor can provide heat between 600 to 1,000 degrees Celsius in an emission-free, stable, and safe manner. If that wasn't enough, it is, above all, cheap and efficient.
In the future, HTRG reactors could replace conventional plants supplying heat to the chemical industry and be used, for example, to produce hydrogen necessary to power vehicles. In addition, the implementation of this technology in the Polish industry would reduce the consumption of natural gas, lower CO2 emissions, and elevate Poland to the global forefront of developing the most advanced nuclear technologies.
In 2019, the Ministry of Energy signed an agreement with the National Research and Development Center for a project on preparations for the implementation of HTGR technology in Poland. Initial energy needs are estimated to translate to 10-20 reactors built by 2050.
Safety above all
HTGR reactors are higher safety devices. What is the greatest and most catastrophic danger in conventional reactors, namely core meltdown, is simply physically impossible in high-temperature reactors due to their specific design, operating principle, and fuel they run on. In addition, the reaction breaks down spontaneously when the temperature exceeds a sufficiently high level. This has been proven by experiments carried out on experimental units in the form of interruption of core cooling, which normally, in the case of currently operating reactors, would lead to unpleasant consequences.
Researchers estimate that the joint Polish-Japanese project's first fully functional HTGR reactor will be built in Japan around 2030. This means that its Polish counterpart could be built within a similar time frame.
In the meantime, while waiting for the development work to be completed, Poles can think about how to name this worthy successor to the good-old "Maria" reactor.
Source: https://3seaseurope.com/htgr-nuclear-reactor-swierk-poland/